Assumptions can be dangerous, especially in the business world where consumer data is at risk of being leaked to external destinations or recipients. As a result companies must ensure robust security controls to manage serious risks such as data leaks. Many businesses assume that their systems are secure and fail to provide the minimum viable level of security in their products and services, leaving themselves vulnerable to attacks from bad actors.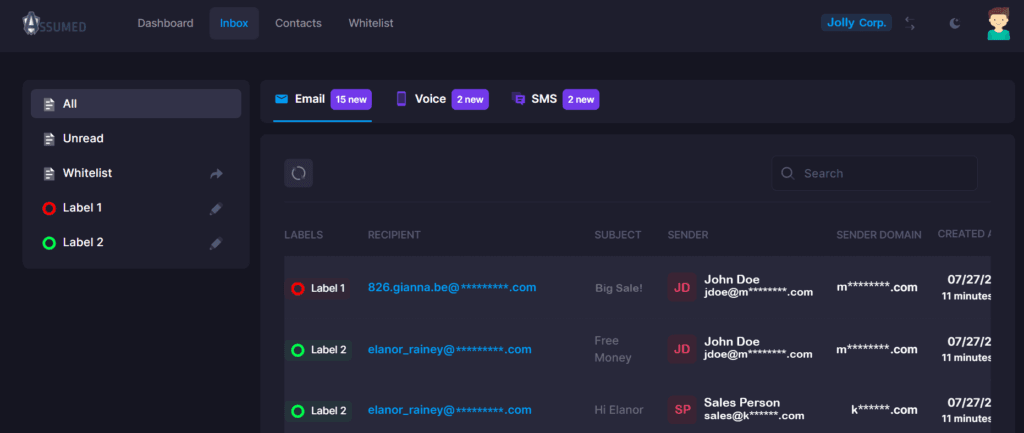 Introducing, Assumed Data Leak Monitoring system. This solution simplifies the process of monitoring data flows within an organization. Unlike most legacy solutions that require the installation of complicated middleware, Assumed uses trackable, synthetic records with real email addresses and phone numbers to monitor if there is a data leak going on in a business's record storage systems.
Every business can benefit from Assumed's Data Leak Monitoring solution, there are many different uses from monitoring your database for anomalies, vetting partners and vendors, detecting data leaks and breaches, and many more! Subscribe to our newsletter to be notified on launch using the bot to the right!
Other than the data leak monitoring side, Assumed also has a new solution that promises to guide companies of all sizes through their information security journey. The Assumed Secure App! The app's solutions are informed by deep expertise in secure software development, proactive protection of business services, and years of experience working in security and privacy-sensitive industries. We believe that simple but effective security solutions can break down barriers to compliance, protect consumers, and reduce the security risks that all businesses face in today's world.
At Assumed the team understands the importance of building trust with clients and assuring partners that effective security controls are being used to manage risk. With data leakage being a risk that no company can afford to ignore, Assumed is here to help businesses protect consumer data from unauthorized use and ensure their systems are as secure as they need. Stay tuned for the launch of Assumed; our solutions are designed to give businesses the confidence they need to manage security risks effectively and efficiently.